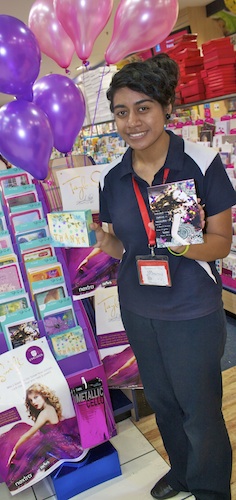 An exciting position at Australia's #1 Newsagency. With three stores situated in Westfield Chermside Shoppingtown, the largest shopping centre in Queensland, this job is both challenging and rewarding.
Our family-owned Nextra Newsagency is always looking for experienced and enthusiastic people to join the team. Successful applicants must be self-motivated, punctual with exceptional time-management, reliable and show initiative. We seek hard-working people who can operate without supervision. It would be favourable to display previous experience in leading teams towards common goals. Training and support is provided to help employees grow to their full potential.
Required skills and traits:
A passion for retail and excellence in customer service.
Ability to take initiatives and be self-motivated.
Have the ability to work as a team (as well as the potential to be a leader).
Preferable individual attributes:
Previous experience in newsagencies.
Confident knowledge of Golden Casket products and procedures.
Responsibilities include:
Store presentation.
POS operation and accurate money handling.
Exceptional world-class customer service.
Sale of Golden Casket Lottery products.
Magazine and stock processing.
Résumés are accepted via email. Please attach your documentation as a MS Word or PDF.

Due to the number of applications received, we will contact only successful candidates for an in-store interview.