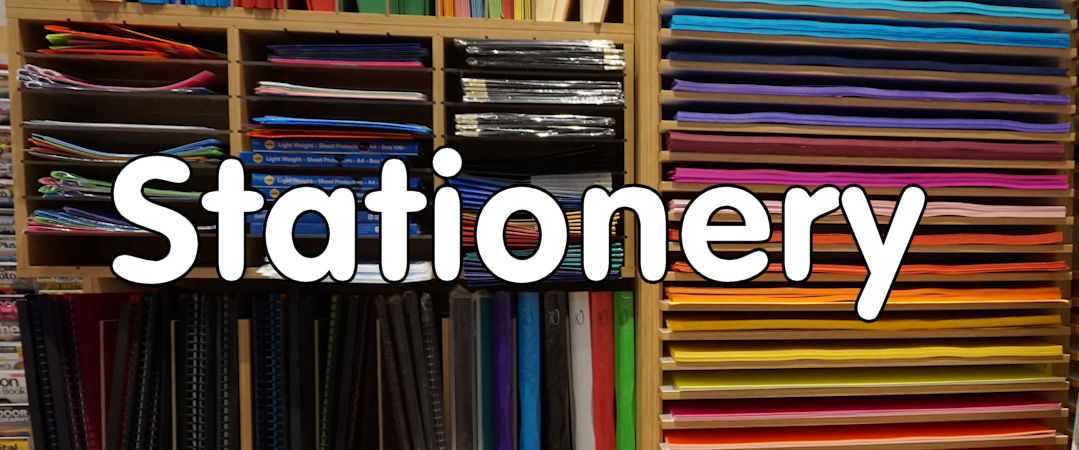 As you would expect from Australia's leading newsagent, we pride ourselves on stocking a comprehensive selection of stationery to suit your home, office and education needs.
If you're looking for exercise books, graph pads, scrapbooks, glue, pens, pencils, pacers, erasers, lanyards, name badges… then you've certainly come to the right place!
Can't find what you're looking for? Simply ask our friendly staff to order it and we will do all of the hard work for you.