Here's an opportunity that doesn't come along every day: Golden Casket's Powerball has jackpotted to an incredible $60 Million (Draw 885 on Thursday 02 May 2013)! Make sure you visit Nextra Chermside Newsagency to play your lucky numbers this week.
Did you know you can now select a Maxi Quickpick? That's 50 entries in the draw!
If you'd rather try some system entries, why not join our exciting syndicate? For only $79.68 per share, you get the benefit of 1 x System 11, 1 x System 10, 3 x System 9s and 3 x Maxi Quickpicks!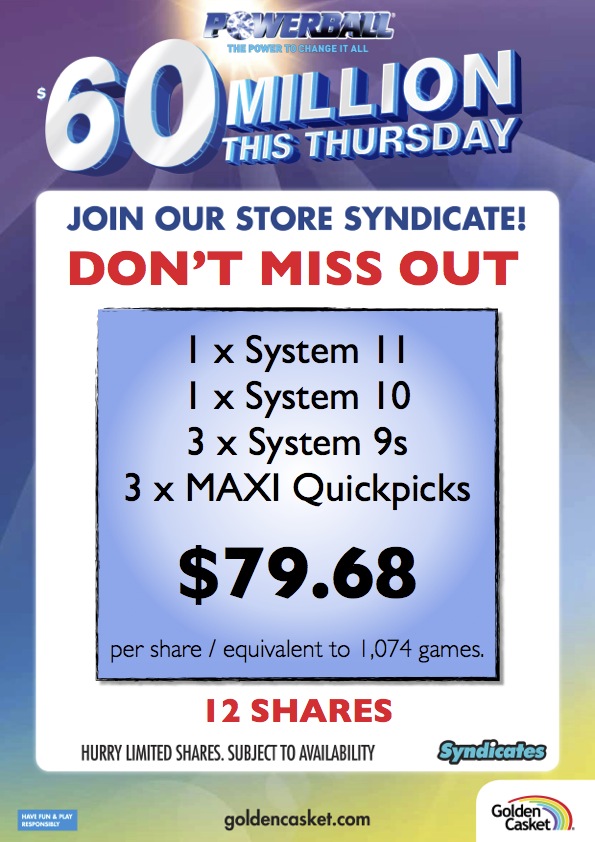 Good luck, and as always: have fun and play responsibly.